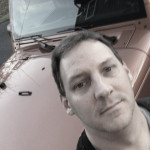 Ok here's the deal.  I'm Doug and I'm a Delaware freelance web designer with many years of experience hosting, designing and maintaining websites. That being said my goal is to offer an affordable web design service for your small business or non-profit organization.
Lets face it, every business today can benefit from a web site. There are just too many ways to incorporate a website into your business model. Websites are used to sell merchandise via an e-commerce application, they can help customers find your location with features such as maps and directions, and of course your website tells the public about your businesses goods and services.
DJS Web Design can help you design a quality professional web site for your small business or non-profit organization. My goal is to provide customers with a quality website at an affordable cost. I strive for customer satisfaction regardless of the size of your web project. There is no charge for consultation so why not just request a web design a quote?
Commonly Requested Web Design Services
Website Packages – Depending on the size and nature of your business you might want to purchase a website package. A website package is basically and "out of the box solution".  This is a cost effective and one of the best options if you require a limited number of pages or features. I am currently offering three web design packages.
Custom Website Development – If you are local to Northern Delaware,  I can work with you or a designated contact within your business or organization to collaborate on design layout, color scheme, menus, contact information and other site related factors.  If you are not located in or around Delaware don't worry, it's the age of technology!  Fortunately all web design work can be done remotely and uploaded to the web server.  During which time we will remain in close contact.
Web Site Maintenance – Once your web site is complete I can maintain updates you provide. Graphics, Text, etc. If you currently have a web site I would be happy maintain it as well.
Design Logo – I have a great deal of experience with Photoshop and Illustrator so I'm able to design a logo for your company or non-profit organization. Logos and other graphics will be provided to you in any format you like. .eps, .tiff, .psd. Logo design service is available without being obligated to use our Web Design services.
Search Engine Readiness – When create or work on your web site I will insure the proper steps are taken to have you web site indexed correctly by the major search engines. This includes creation of a robots.txt file and the appropriate meta tags.
Web Hosting – You can choose to host your web site with djswebdesign.com or we can work with a web host you choose.
Request A Free Quote